sustina
Technology for Sustainable Transport

Features
What is "sustina" ?
High reliability
High aveilability
Low Life Cycle Cost
Eco-friendliness
The new brand name of stainless steel railcars manufactured by J-TREC.
A blended word from "SUS" which means stainless steel in Japan Industrial Standard and "sustainable".
The sustina Technology for Sustainable Transport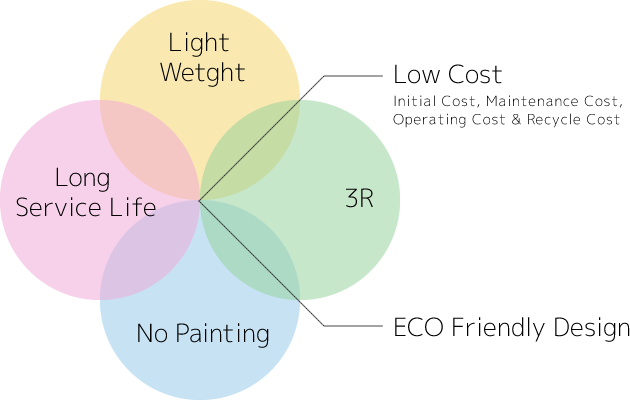 High Corrosion-Resistance
Painting can be omitted
->Related maintenance and paint facility not necessary
Carbody deterioration is extremely limited
->Long service life
High Strength
Achieved by Temper Rolling processing
Structure design for energy-absorbing giving excellent crash performance
Superior fatigue strength
High Melting Point
Realizes high fire-resistance performance
3R(Reduce, Reuse, Recycle)
Reduced energy consumption
Disused carbody shell recycled and reused as raw material for new carbody
Low Life Cycle Cost
Material cost of carbody shell is lower than aluminum alloy
Low energy consumption due to light weight carbody resulting in low operating cost.
High reliability, low maintenance cost
Extremely graffiti-resistant
State-of-the-art technologies applied to sustina
Advanced Preventive Maintenance system applicable
Highly reliable parts and subsystems
Fault-tolerant design for major equipment
System design with low maintenance cost
Simple bogie structure based on proven design
Products

Various Styles to suit your needs
Sustina is a very versatile product platform allowing large number of configurations and designs.
Car dimension, train consist, number of doors, running performance…many of the design variables are left up to your specification for greater flexibility.
Sustina can be proposed and custom-designed to fit your specific needs, on-time and on-budget.
sustina HYBRID
J-TREC is the pioneer for design and manufacturing of Hybrid railcars in the World. First Hybrid railcar for service operation was rolled out in 2007 and it has been accumulating higher reliability up to today.
We have two line-up of hybrid railcars called "sustina Diesel Hybrid" and "sustina Battery Hybrid".
Click below for more details.
Sustina Diesel Hybrid / Sustina Battery Hybrid
Reference Projects
sustina surely meets our client's expectation and contribute to the passenger transportation. You can see various specifications of railcars suited for passenger services in each region.
Click below for introduction of some projects and outline specification of railcars.
History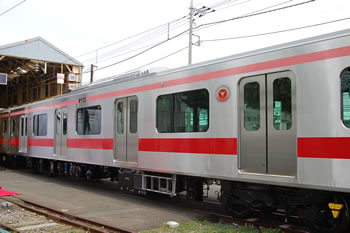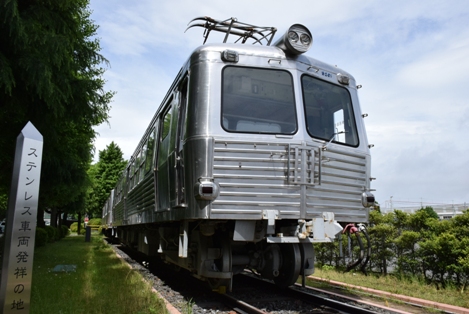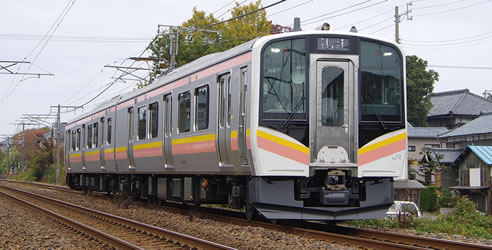 Evolution of our stainless steel railcars
J-TREC is the leading rolling stock manufacturer that has been producing stainless steel railcars since 1958.
Upper left of the picture below shows the first stainless steel car in Japan, manufactured by us in 1958.
It is now preserved in our company's premises as Mechanical Engineering Heritage.
It is still shining more than half a century later.
As of April 2014, cumulative production of our stainless railcars reached 12,622 cars. Many have been exported to overseas market.
Our stainless steel cars have been progressively advanced over half a century.
As a result, the new stainless steel cars "sustina" with advanced technology are now making their debut.